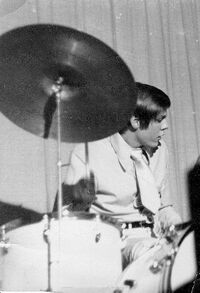 In 1967 - 1969 Klaus Schulze played drums in a Berlin based rock trio called Psy Free.
It was a trio around Alex Conti playing guitar, Schulze on drums, and an organ player named Joachim Schumann.
They played psychedelic, free music in Berlin clubs only, no recordings were ever made, nor exact concert dates are documented.
Conti later played in known Bands like "Atlantis" and "Lake" and with singer/songwriter Inga Rumpf.