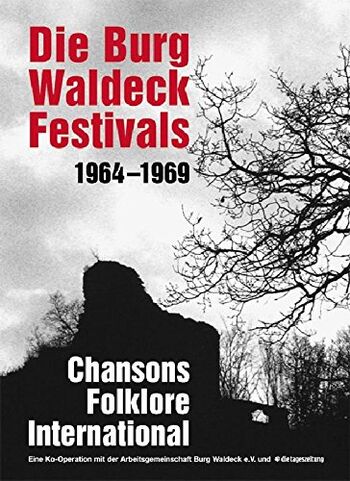 Date
: 12 September 1969
Event: Festival "Waldeck 69 - Gegenkultur"
Venue: Burg Waldeck
City: Dorweiler
Country: Germany
Performers: Tangerine Dream
Recording: none
Info:
This was the sixth and last Waldeck festival. When the first Waldeck festival took place in 1964, it was literally the first Open Air Festival in Germany. Started as a pure folk/protest song festival, it emerged into a more rock orientated event with bands like Xhol Caravan, Floh de Cologne and early Tangerine Dream.
It is not known with which line-up TD performed at the festival, it surly were Edgar and Klaus, perhaps Conrad Schnitzler or Happy Dieter.
Community content is available under
CC-BY-SA
unless otherwise noted.