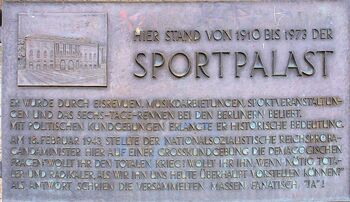 Date
: 23 January 1969
Event: Jimi Hendrix concert
Venue: Sportpalast
City: Berlin
Country: Germany
Performers: Tangerine Dream
Recording: none
Info:
TD played as supporting act on this Jimi Hendrix concert, as well as a progressive spacerock band called "Gila Fuck", later known as Gila.
It is not known with which line-up TD performed at the festival, it surly were Edgar and Klaus, perhaps Conrad Schnitzler or Happy Dieter.
In 1973 the Sportpalast was deconstructed.